Languages:
Welcome to the JOSM online help system
Please help to improve online help information.
This help might get outdated from time to time. Please help improving it by fixing parts that are missing or outdated - this is a wiki!
Getting Started
Within this wiki
In the OSM-wiki
Openstreetmap in general
Concepts
JOSM interface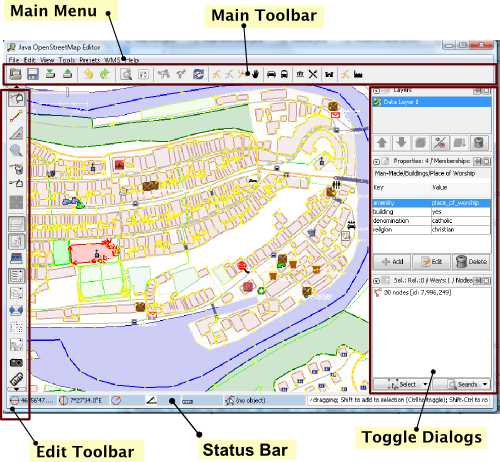 Map View
Main Menu
Depending on which plugins you have installed you may have more options on this menu.
Toolbars
Toggle Dialogs
Status Bar
Other dialogs
JOSM Plugins
JOSM error messages
Attachments
(9)
Download all attachments as: .zip