Sidebar
The sidebar can host several panels on the right hand side of the interface.
To activate a panel
Panel pinning
To pin a separated panel: Click the ordinary close button
To unpin a panel: press pin icon
Header buttons for each panel when it's pinned
The black, down-headed arrow head rolls the panel up and the black, right-headed arrow head respectively rolls it out.
The eye symbol switches dynamic buttons on and off.
The help button to access the help page for the panel.
The pin icon unpins the panel (e.g. opens it in a separate window). Note: non-standard icons will disappear in this mode
The cross closes the panel.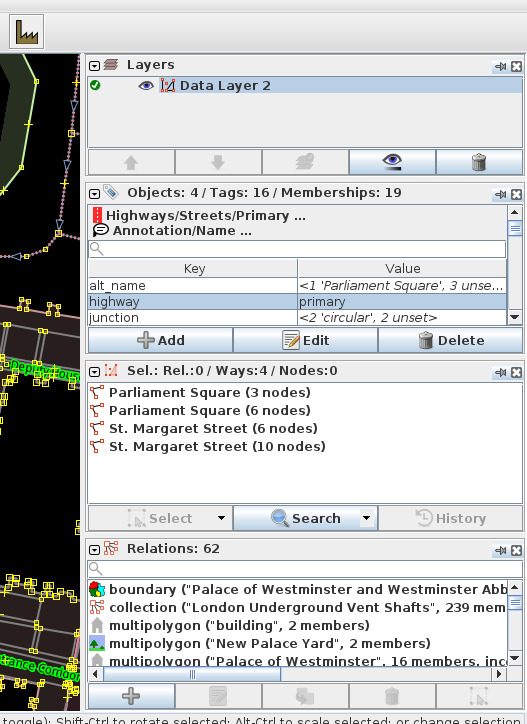 Panels
Panels are listed at the Windows menu page.
OS specific window management for unpinned panels
Microsoft Windows
MacOS
Spectacle

​

Spectacle open source alternative
Moom from Many Tricks (10$ in app store)
Linux
Ubuntu 16.04 LTS
Others
See also
---
Back to Windows menu
Back to Main menu
Back to Main Help
Attachments
(1)
Download all attachments as: .zip