Screenshots are outdated.
If you want to learn installation steps for presets, see
Tagging Presets register in
Preferences
If you want to use presets or need complete reference of presets see Presets
If you want to extend presets with your own see - TaggingPresets
---
Preferences > Toolbar Customization
At this preferences register, you can add, remove and change the order of items on the Main Toolbar.
On the left are currently selected menus/buttons/items
On the right there are all available menus/buttons/items
Arrow buttons, up and down, can be used to order items in the left list
Use cases
When to add items to the toolbar
Not detailed objects in area of your interest (active project or just current task)
Every preset you plan to use in future
When to remove items from the toolbar
Presets that will never be encountered in areas you would like to edit
Presets that will be never used because every object was entered and precisely tagged
Adding preset group as button
The numbers correspond to the red fields on the screen below:
1. entire sub-tree selected 2. and added 3. to the Toolbar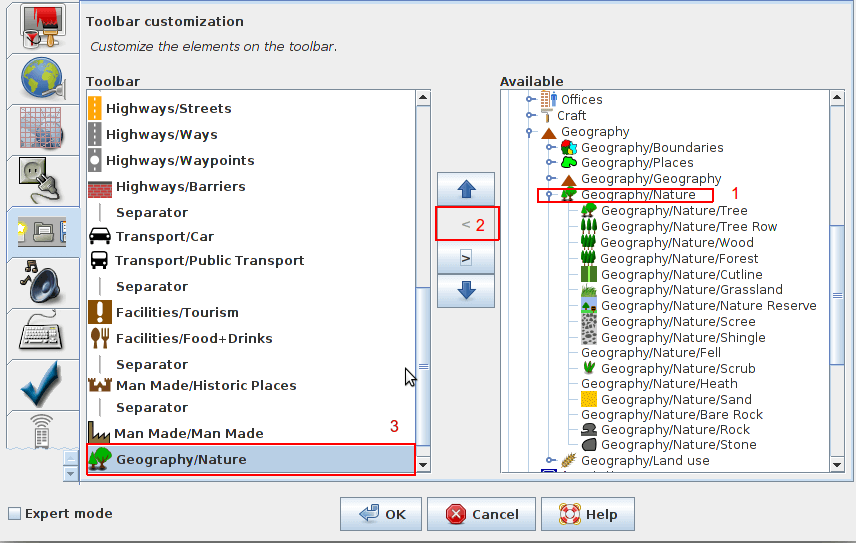 Result will look like ordinary button when not activated


All options would be provided using sub menu: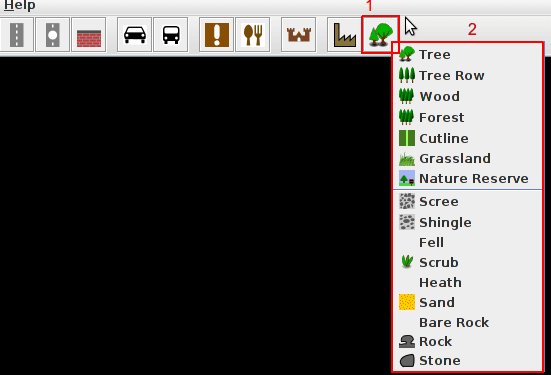 Adding one or multiple buttons from preset group
The numbers correspond to the red fields on the screen below:
1. select preset item(s)
one preset item selected (instead of sub-tree in example above)
multiple preset items can be selected using Ctrl
2. and added 3. to the toolbar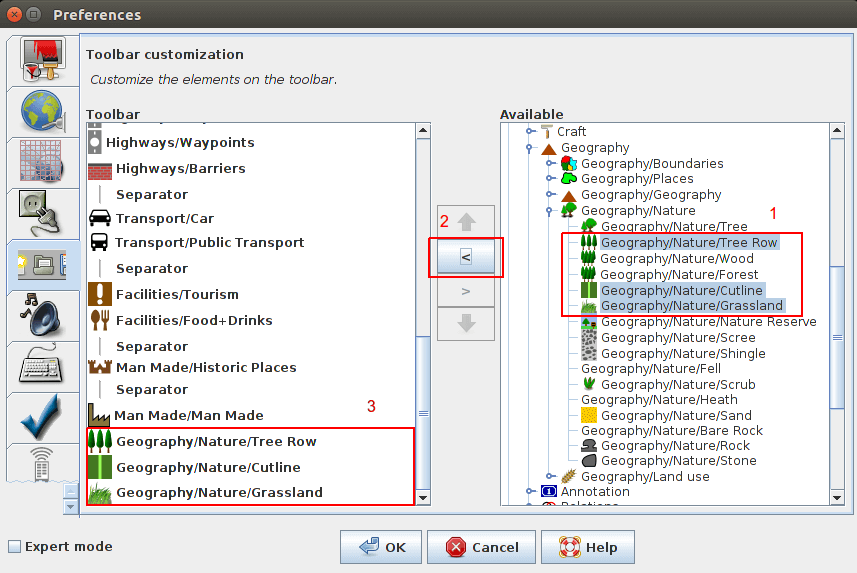 Result would be ordinary preset buttons, without sub menu.
With the search window you can create a search button. When you select such a button in the toolbar preferences tab you get three additional lines at the bottom (see screenshoot below). There you can modify the tooltip, the icon and the search expression.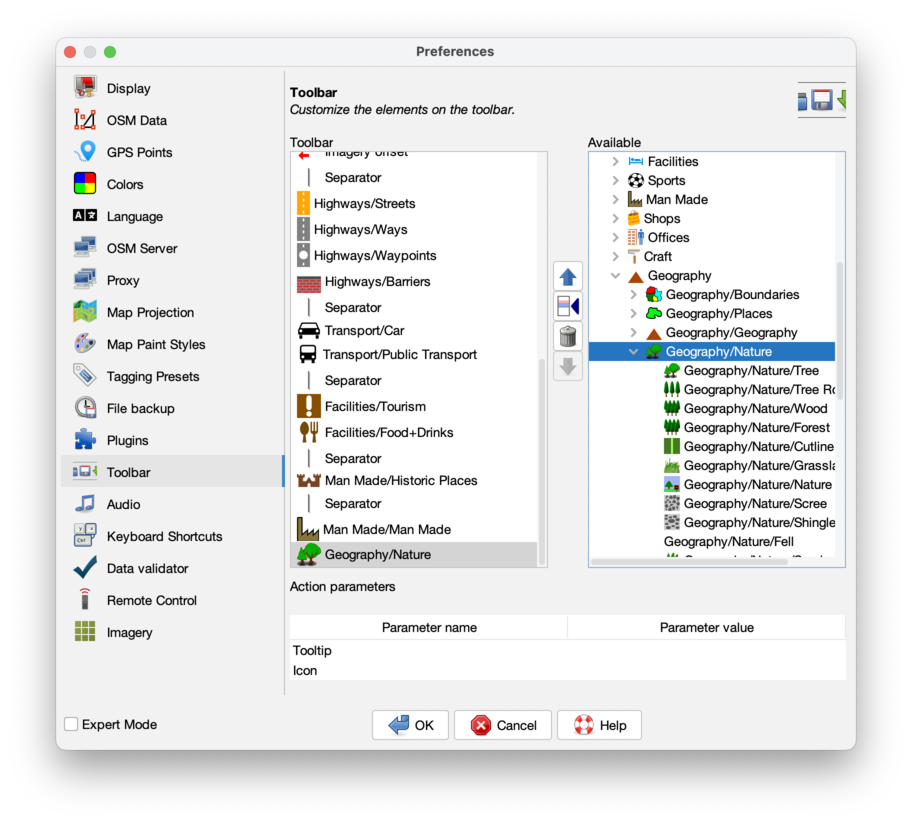 ---
Back to Preferences
Back to Main Help
Attachments
(7)
Download all attachments as: .zip