Map Paint Style icons are duplicated
With two Map Paint Styles in use that both have an icon called 'icon.svg' attached to their respective Trac-pages, JOSM shows them correctly in the Map paint preferences dialog where they can be downloaded, but uses the same icon from one of them for both in the menu and preferences window.

It looks like the icons get conflated if the name is the same. The icon name should probably be prefixed with the Map Paint Style name.

Reproduction
Go to the Map paint preferences, and refresh the list of styles
See that Parking lanes and Sidewalks and footways (with knobs on) both have distinct icons
Enable them both
See that the same icon is reused for both
Correct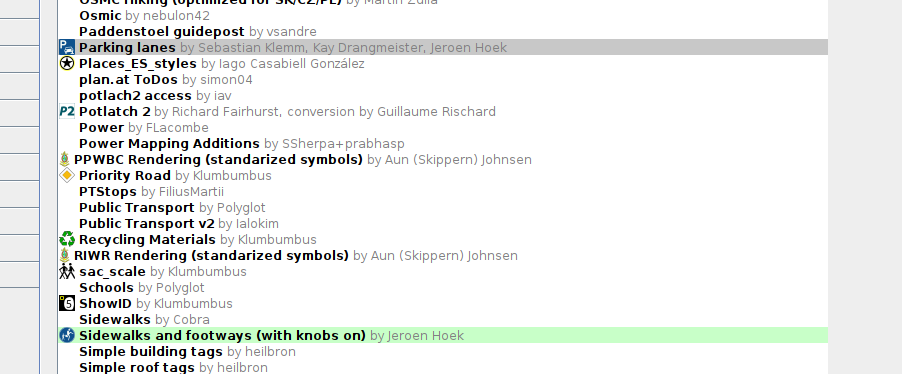 Incorrect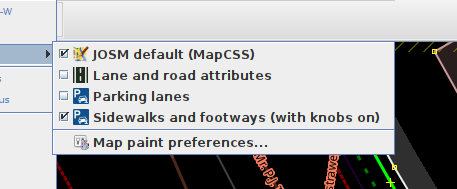 Versions tested
Seen in version 17428 and 17475.