File > Save Session As …
Keyboard shortcut: none (expert mode only)
Saves the JOSM session (i.e. the currently present Layers) to a file.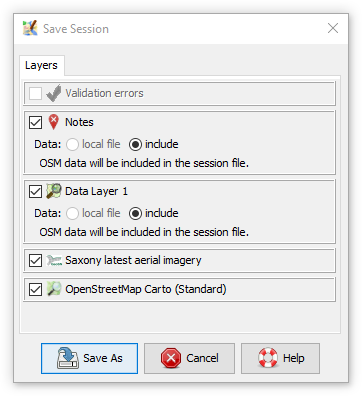 This might be useful e.g. to save your work for later continue, to transfer your work to another PC or for bug reporting. Some layer types can't be saved to a session, e.g. validator layers.
Life hack: If you want to start JOSM with a predefined selection of imageries, add them, save them as session an load that session at your next JOSM start. This way you don't have to manually readd all imageries individually.
See also
---
Attachments
(2)
Download all attachments as: .zip