Parallel way mode
Keyboard shortcut: Shift+P — is one of the working modes
Parallel copy of a way
Make parallel copy of a way while preserving its radian.
Note: You can only select ways in this mode!
In order to make a parallel copy of a way you need to switch to parallel way mode Shift+P and select a way,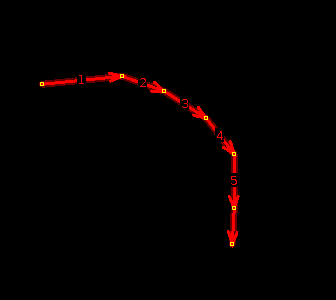 then left click plus drag the mouse to one side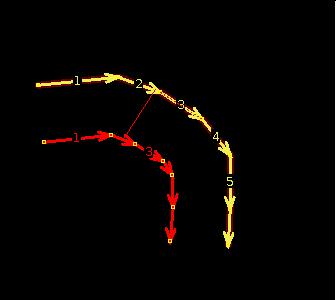 or to the other.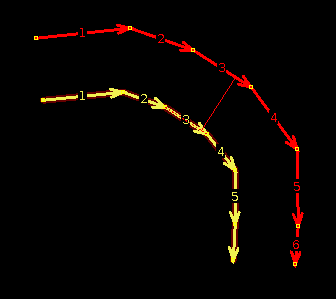 Releasing the mouse button will draw the new parallel way and copies the tags of the source way and the tags of its child nodes to the new way and its child nodes, unless you pressed Alt key.
This works also with several selected ways (they need to form a simple branchless path).
Other uses
Could be used to draw rough stubs: doughnut-like building, pedestrian plazas in parks, mazes, parking, possibly retail outlets or other areas with highly nested objects/infrastructure.
Pedestrian plazas and fountains have similar patterns. Many barriers, hedges and walls are also placed in parallel to each other.
---
Back to Edit Toolbar
Back to Main Help
Attachments
(5)
Download all attachments as: .zip