[Patch] Include mofa moped allowed traffic on barriers.
Description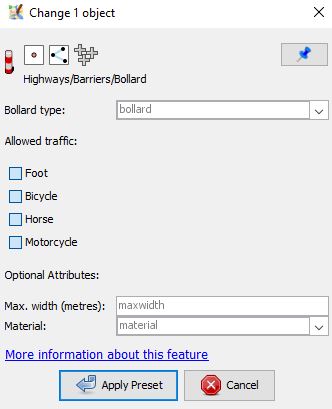 Every transportation mode have the right of good routing possibilities in OSM, I think.
But when editors do not mention them, this is very negative for these transportation mode in routing.
It is counter productive, multiplied by a factor x.

As people forget, did not get the hint, to set the tags correct for these transportation modes.

The effect is that, this is a big disadvantage for these transportation modes. And should be avoided.
There is a minority of these transportation mode active on OSM. This minority get more, more work, to set it correct.

A editor must not facilitate that, must make a good play field.

mofa and moped must be mentioned in presets as allowed traffic.
In the access hierarchy there stand along transportation mode.
"mofa, moped" are equally important.