[Patch] Download Dialog: UI cleanup
Description
Hi everyone! I would like to share the result of my work on the download dialog. The task was to clean the existing codebase and develop new, generic way to add any download sources to JOSM, as well as collect all download related functionality at one place having only a single entry point.

This is how it looks in the normal mode :


The main features from the old dialog are still present, except for the area check. But this can be added later.

This is the view in the expert mode with the Overpass tab opened :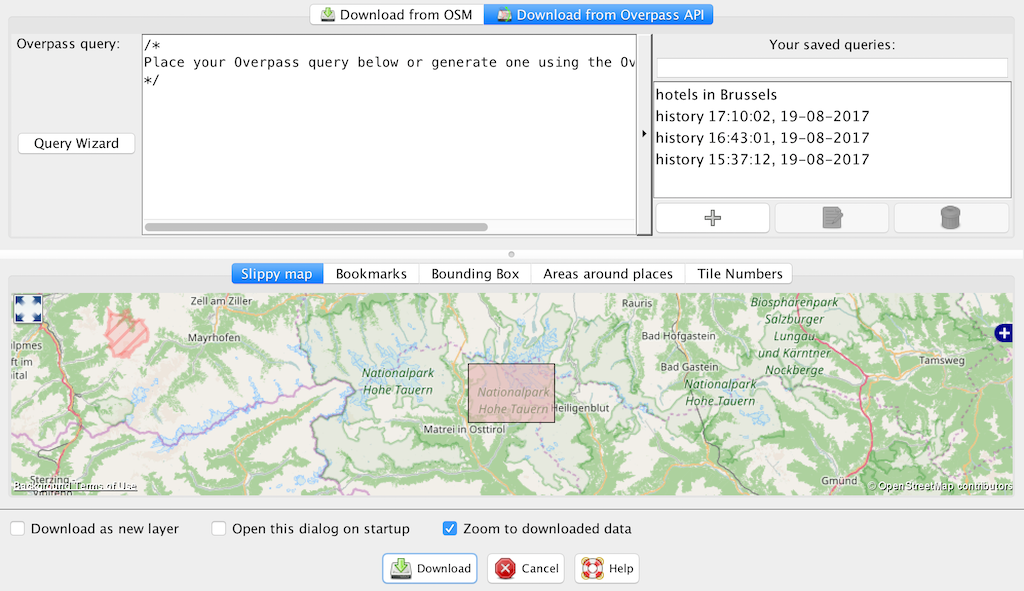 All features from #15057 are present.

This is the view in the expert mode with the OSM tab opened :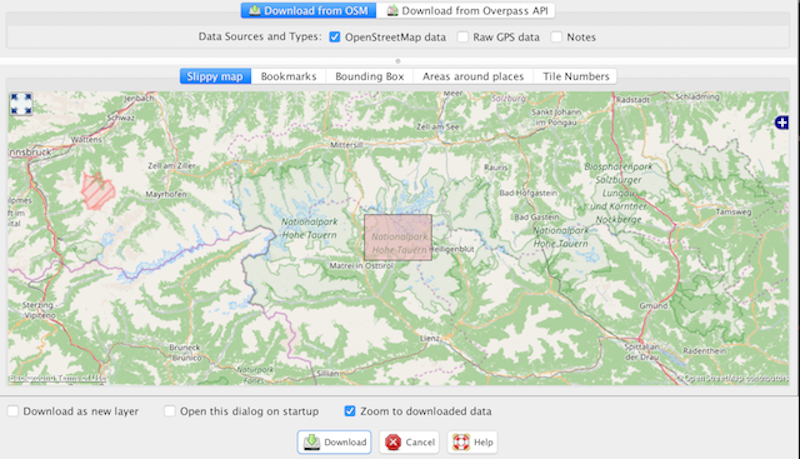 As you can see the pane dynamically changes according to the user selected mode.
The new interface allows to embed any external download source easily, even through plugins.
The code for download dialog is cleaner.

Will add the patch a bit later. I would like to hear thoughts about the new UI from people who use JOSM extensively. Any feedback is appreciated.