Preferences > Imagery
Adding predefined/custom WMS/TMS imagery sources.
Add predefined imagery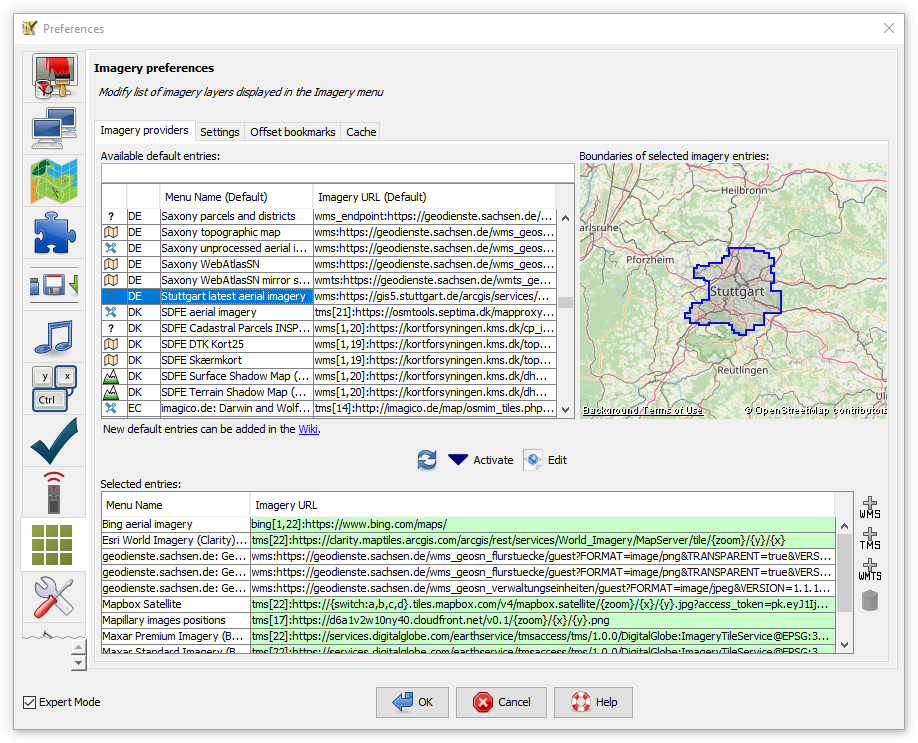 Select one or more imagery of interest
Optional: verify bounds on the map
Click Activate
Click OK
Add custom WMS imagery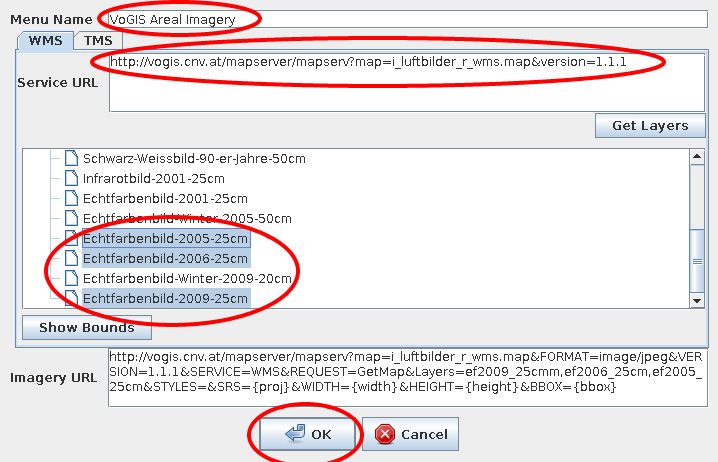 Click
Insert Menu Name
Paste Service URL
Click Get Layers
Select one or more layers
Click OK
Troubleshooting
If the WMS layer list cannot be loaded, a warning dialog is shown:

To trace the problem, copy the URL from most recent line from the console (e.g., GET http://vogis.cnv.at/mapserver/mapserv?...) and open it in your browser.
Add custom TMS imagery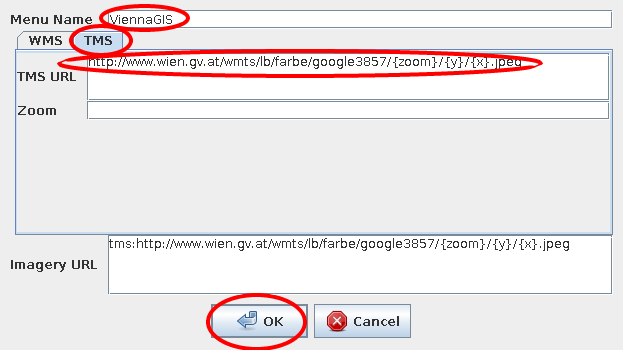 Click
Click TMS!
Insert Menu Name
Paste TMS URL, replace x, y, zoom parameter in the URL by {x}, {y}, {zoom}, respectively.
Optional: insert the zoom range in Zoom
Click OK
Attachments
(12)
Download all attachments as: .zip