Definition Lists badly formatted in Help Browser
Description
Trac allows Definition lists. This format is used in help content, see Help/Preferences/Advanced and screenshot.

Currently it has three issues:

The definition term <dt> has the same font-weight as the normal text. This is a trivial issue
The definition term has no upper margin.
The definition data <dd> is not intended from the left border.
Add:: To add keys ...

Add

To add keys ...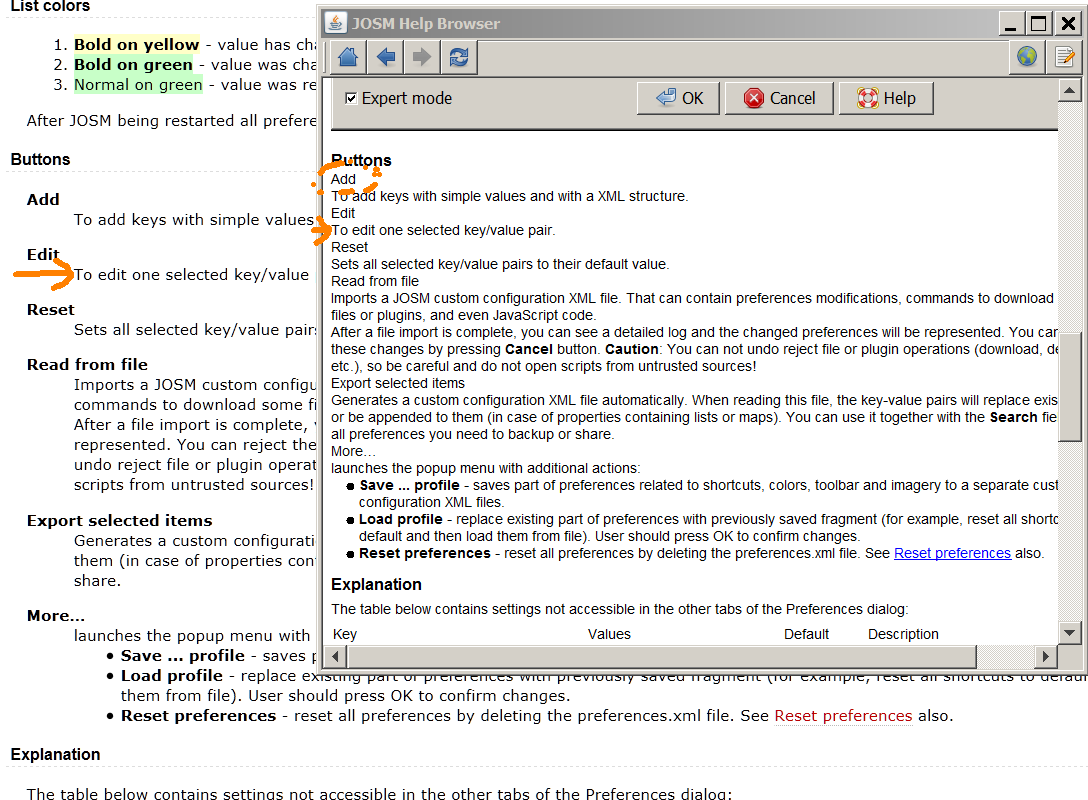 Change History
(3)
Resolution:
→

fixed

Status:

new

→

closed