Faster access to bookmarks / home location
Description
Very often when you open the download dialog the map is not at the position where you want to download data. Often I find myself also somewhere at the other side of the globe due to edits regarding HOT, maproulette or similar.
Then scrolling and panning to go to your wanted area is often annoying.
JOSM has bookmarks, however I find the workflow also a bit annoying: change to bookmarks tab, click on a bookmark, go back to the interactive map tab and adjust the bbox.

Also from other applications like webbrowsers or others when clicking on a bookmark you directly go to the "preset destination". In JOSM it is a bit dfferent as you can fine tune the "preset destination" after clicking on the bookmark and before actually going there. This workflow is not intuitive and it took me about 2 years using josm to find this out :) Without knowing this josm bookmarks are pretty much useless as you nearly never want to download the exact same bbox.

So I would find it highly useful and time saving if you could click on the bookmarks in the interactive map tab. This also teaches you how to use bookmarks in josm as you can directly see how lat/lon/zoom and bbox change when clicking on a bookmark.

Below is a picture how I imagine it could look like.

Creating/editing/deleting of bookmarks should stay in the bookmarks tab. The only funcionality of the bookmark list in the interactive map tab should be: display the bookmark bbox at single mouse click and directly download the bookmark bbox at double mouse click.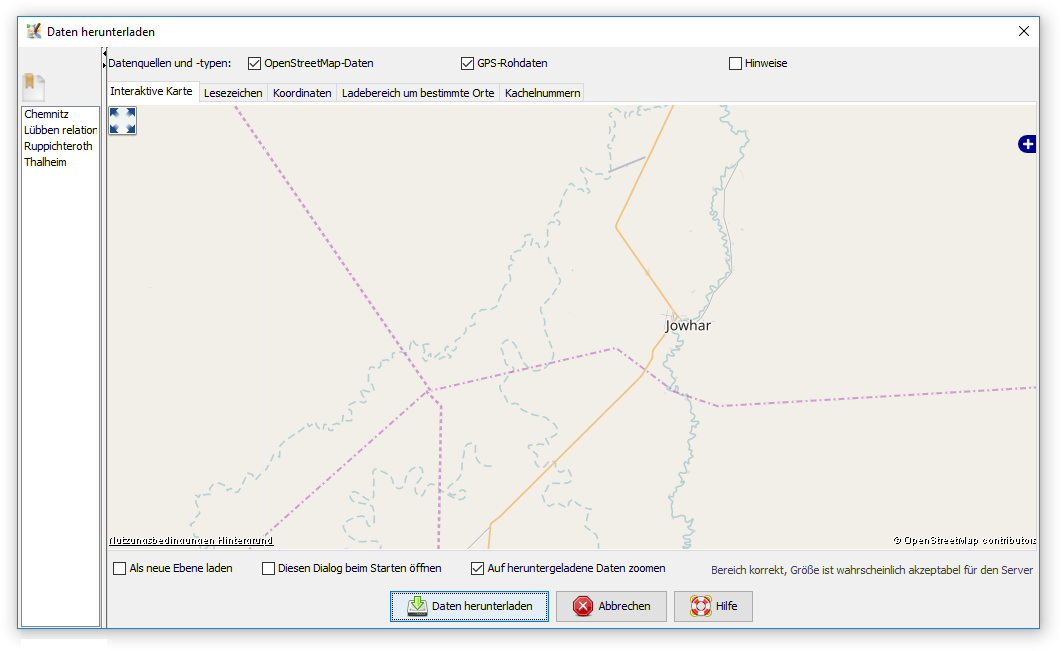 Change History
(3)
Keywords:
bookmark home location added
Summary:

Faster access to bookmarks

→

Faster access to bookmarks / home location