Add Tag and Change Value dialogs open at the same time
Description
What steps will reproduce the problem?
Select an object with tags
Hold Alt and simultaneously press A and S
What is the expected result?
Only one non-modal dialog

What happens instead?
Two dialogs on top of each other

Please provide any additional information below. Attach a screenshot if possible.
I noticed this for quite some time but never got to report it.
I think I was able to open other "blocking" dialogs at the same time, too, but have to recheck.
This does only happen using keyboard shortcuts.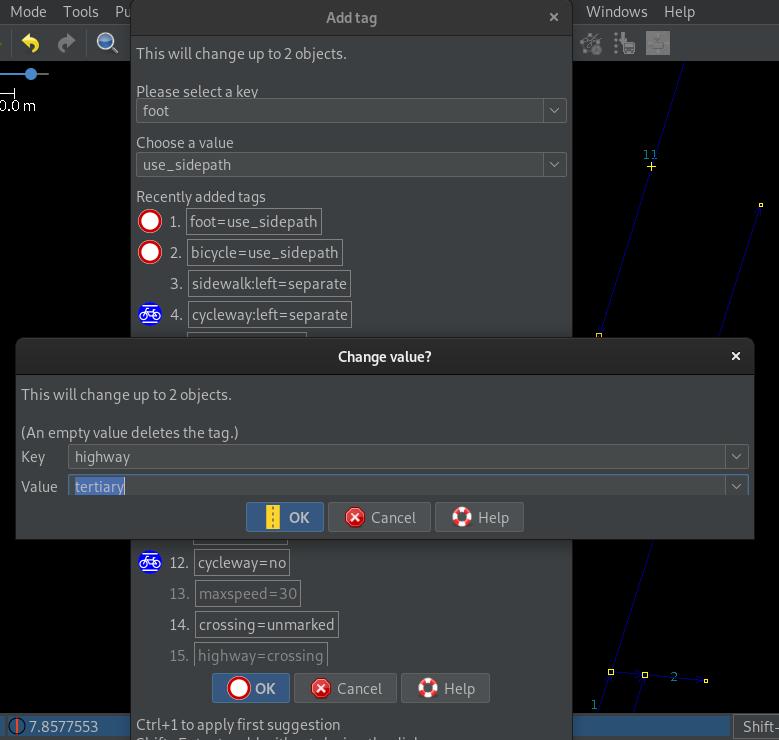 Relative:URL: ^/trunk
Repository:UUID: 0c6e7542-c601-0410-84e7-c038aed88b3b
Last:Changed Date: 2021-05-17 21:27:21 +0200 (Mon, 17 May 2021)
Revision:17903
Build-Date:2021-05-18 01:31:02
URL:https://josm.openstreetmap.de/svn/trunk

Identification: JOSM/1.5 (17903 en) Linux Debian GNU/Linux 10 (buster)
Java version: 11.0.11+9-post-Debian-1deb10u1, Debian, OpenJDK 64-Bit Server VM
Look and Feel: com.formdev.flatlaf.FlatDarkLaf
Desktop environment: GNOME