notes displayed outside the map area
josm latest 13115, linux, java 1.8.1_121.

download notes in some distant places.

pan away from one of the notes. click on that note in the "Notes" listing. the popup appears somewhere on the screen (usually in one corner of the screen in the direction where the note is), covering ui elements
click on a note in the map view to have the popup displayed. pan away from that location. notice how the popup stays onscreen all the time, moving somewhere and covering ui elements.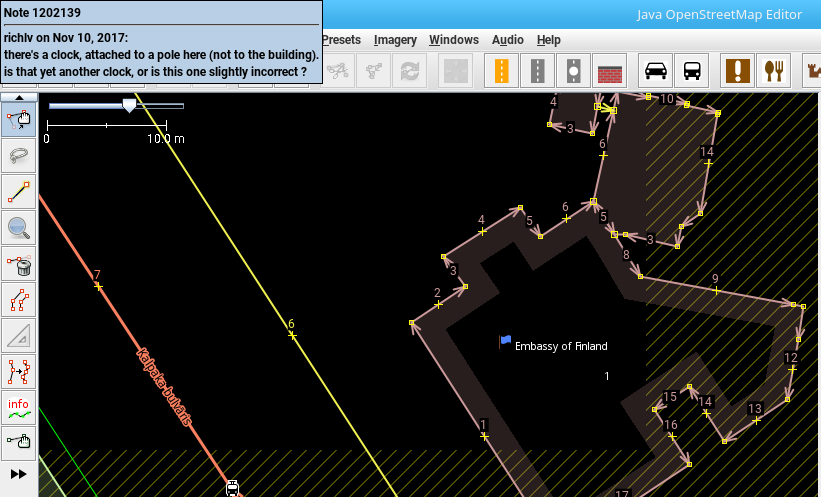 in some cases it is also possible to get incorrect note popup to display in the map area - doubleclicking/single clicking notes in various locations results in this. i assume that a fix for 1&2 would also make this problem go away.