Automatic filters on numeric tag values
During last SOTM-FR there were several interesting talks about indoor mapping and the applications around it.

It was clear indoor mapping with JOSM has room for improvement. Although there's ​indoorhelper plugin, indoor mappers usually have to define a lot of filters and the task is not easy.

Looking at the existing applications such as ​openLevelUp! I had an idea about an automatic way to use filters, as follows: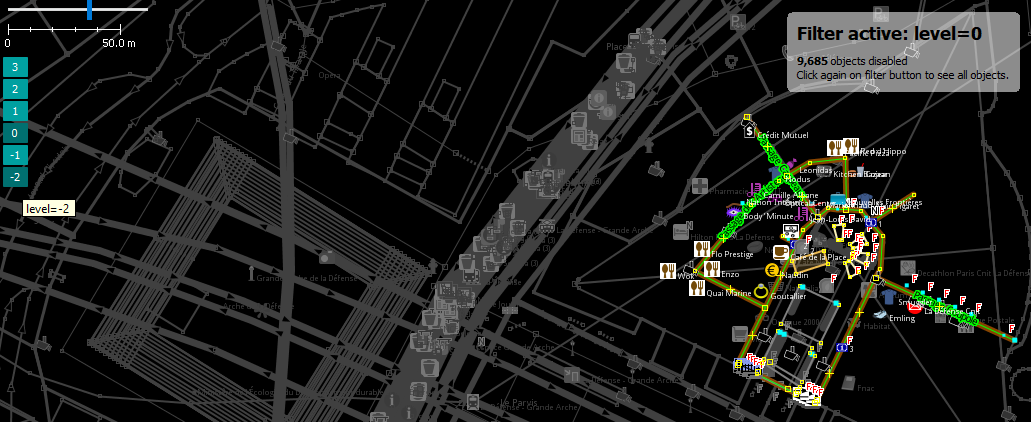 The feature is generic and preconfigured for the following numeric tags:

level (by default)
layer
maxspeed
voltage
This is extensible by plugins, the tags are only analyzed at high zoom levels to reduce the performance penalty, and the color is customizable.

Only one tag at a time, which can be chosen in preferences:

It seems to behave well on the areas I tested (mainly Paris), all feedback welcome :)