make JOSM more friendly for new users
Description
One of the big disadvantages of JOSM is that using it is harder to learn compared to other editors espacially for users which are completely new to OSM (atleast this is the common opinion).

So it would be nice to display some extra help for "new users" and "new JOSM users".
The definition could be:

number of changeset < 10 => "new user"
number of changesets with JOSM < 5 => "new JOSM user"
(according to ​http://hdyc.neis-one.org/ all needed info is availible even public)

The first idea is 'stolen' from iD. We could display a similar text like this one after you uploaded a changeset as "new user":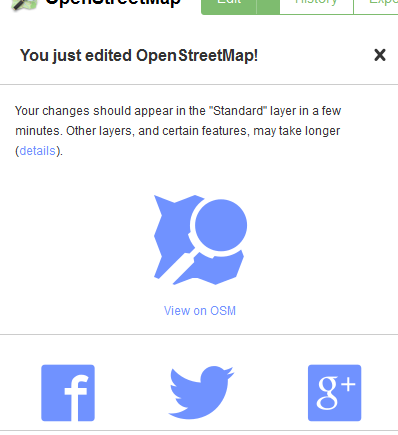 This would be usefull for all "new users" but not for "new JOSM users" which are not "new users".
For those some JOSM specific but no general OSM related help could be useful.

What do you think? Any more ideas?

Change History
(2)
Type:

defect

→

enhancement