Colors in relation editor (using dark system theme)
What steps will reproduce the problem?
Use Linux
Set JOSM to use GTK+ "Look and feel" (Preferences -> Display Settings -> Look and Feel)
Use a GTK+ theme with light text and dark background.
Open relation editor for a relation with at least one member in it
In the main view, select a member of the relation.
Observe light on light colours in relation editor.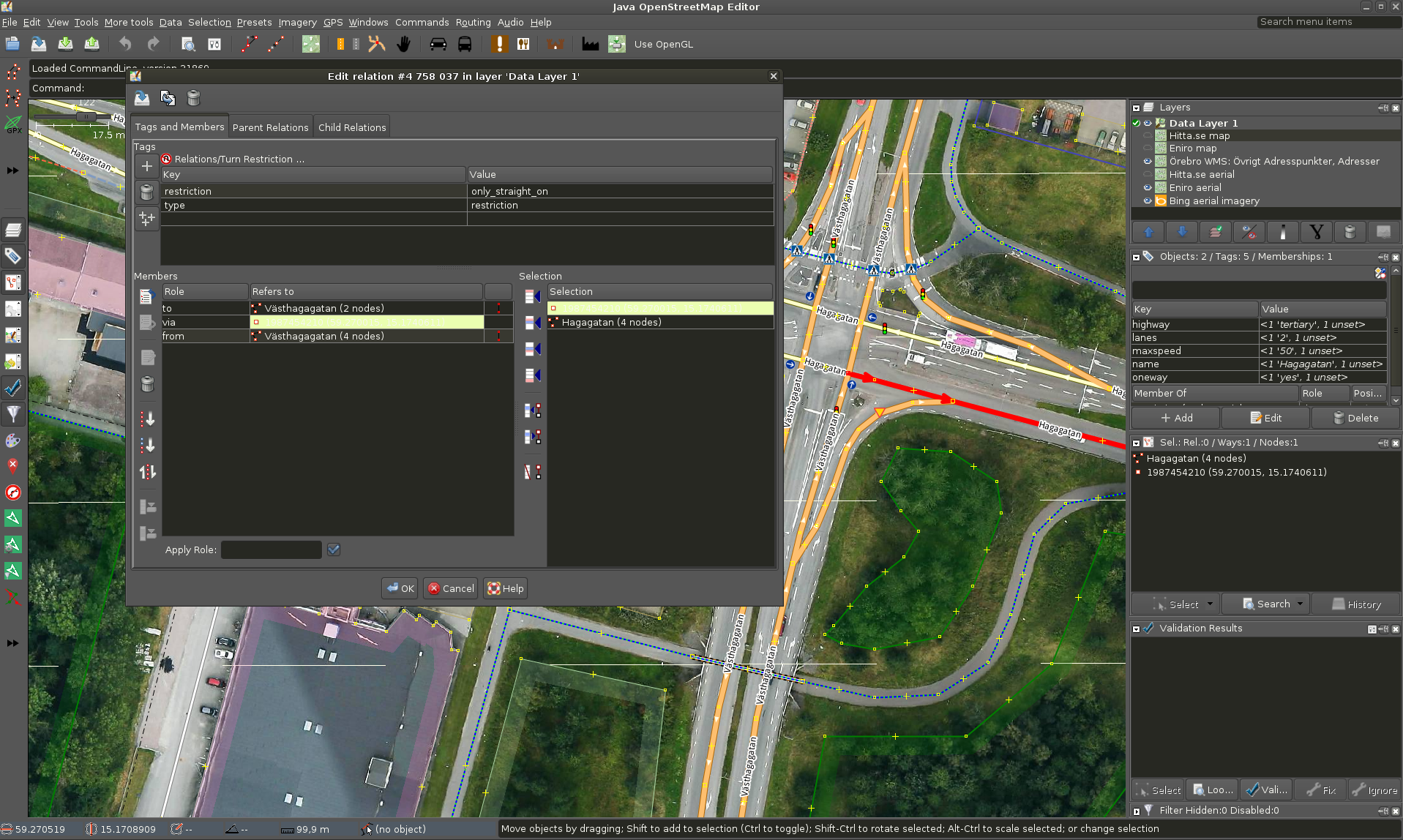 I have not been able to figure out which colour (if any) this one is in the settings. At least none of the entries that read like they should be related has any effect on this.

What is the expected result?
Something readable? Or at least the ability to modify the settings so that it is readable (I'm perfectly OK with messing with settings to make my light on dark theme work, most people don't use such themes, outside of terminal emulators perhaps, but I find it much more restful for the eyes when working for long periods in front of a monitor).

What happens instead?
White on light green I think?

Please provide any additional information below. Attach a screenshot if possible.
URL:http://josm.openstreetmap.de/svn/trunk
Repository:UUID: 0c6e7542-c601-0410-84e7-c038aed88b3b
Last:Changed Date: 2015-12-30 18:40:01 +0100 (Wed, 30 Dec 2015)
Build-Date:2015-12-30 17:42:02
Revision:9222
Relative:URL: ^/trunk

Identification: JOSM/1.5 (9222 en) Linux Debian GNU/Linux 8.2 (jessie)
Memory Usage: 1697 MB / 3568 MB (1025 MB allocated, but free)
Java version: 1.8.0_66-internal, Oracle Corporation, OpenJDK 64-Bit Server VM
VM arguments: [-Djosm.restart=true, -Djosm.home=/home/arvid/.josm-latest, -Djava.net.useSystemProxies=true]
Dataset consistency test: No problems found

Plugins:
- AddrInterpolation (31772)
- CommandLine (31869)
- HouseNumberTaggingTool (31772)
- Mapillary (31884)
- OpeningHoursEditor (31772)
- PicLayer (31772)
- RoadSigns (31772)
- alignways (31772)
- apache-commons (31772)
- apache-http (31875)
- buildings_tools (31772)
- download_along (31772)
- ejml (31772)
- ext_tools (31772)
- geotools (31774)
- gpsblam (31772)
- gpxfilter (31772)
- graphview (31772)
- imagery_offset_db (31772)
- josm-plugin-opengl (1440156917)
- jts (31772)
- log4j (31879)
- measurement (31772)
- opendata (31772)
- rasterfilters (31772)
- routing (31772)
- terracer (31772)
- turnlanes (31772)
- turnrestrictions (31772)
- utilsplugin2 (31772)
- waydownloader (31772)