Buggy rendering the Persian names with numbers.
What steps will reproduce the problem?
Find a road with Persian name, having both alphabetic and numbers in the road name. For example "Golestan Dead End" in "Marzdaran Boulevard" of "IRAN, Tehran" can be a choice.
Download the area to JOSM.
Be sure that you config "nameOrder" to show 'name' tag value instead of 'name:en'. (in case of Persian name in 'name' tag)
Zoom the the road, until you see the road name.
What is the expected result?
You should see the name of "Golestan 2 Dead End" as 'گلستان ۲'

What happens instead?
You see the name of "Golestan 2 Dead End" as something like '۲ ن‌اتسلگ' (in the reverse order of original)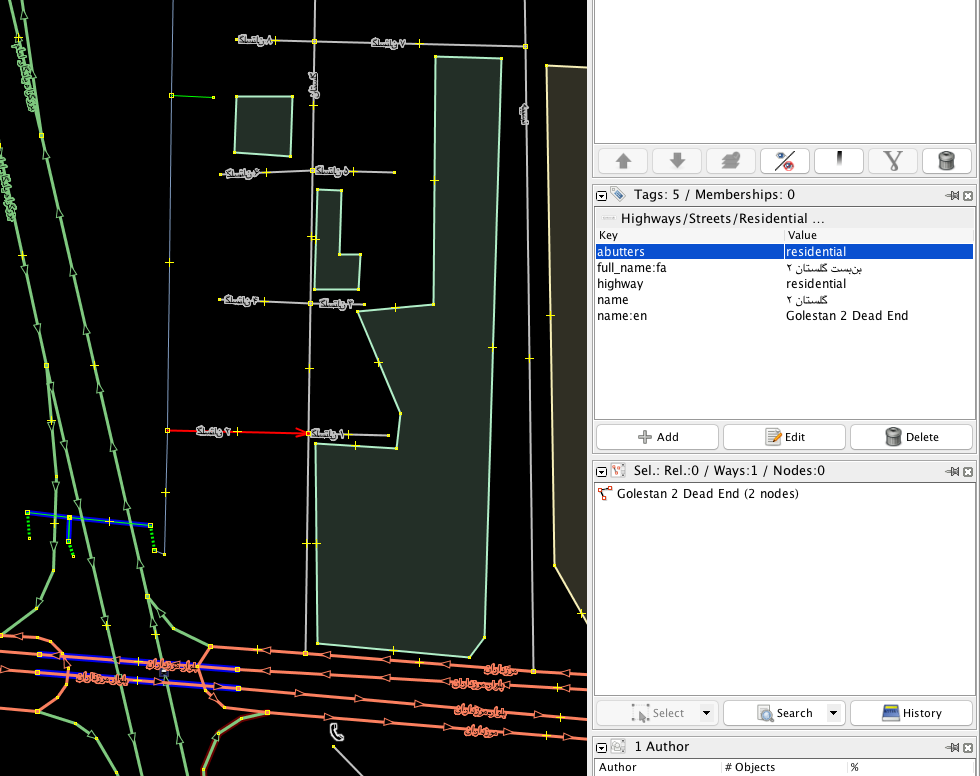 Please provide any additional information below. Attach a screenshot if possible.
I checked the 8800 revision and the bug was there too.
For comparing the right name and buggy rendered name you can check the string on the road with the data seen on "Tags/Membership" box by selecting the road.

Revision: 8964
Repository Root: http://josm.openstreetmap.de/svn
Relative URL: ^/trunk
Last Changed Author: simon04
Last Changed Date: 2015-10-27 23:40:20 +0100 (Tue, 27 Oct 2015)
Build-Date: 2015-10-28 02:32:10
URL: http://josm.openstreetmap.de/svn/trunk
Repository UUID: 0c6e7542-c601-0410-84e7-c038aed88b3b
Last Changed Rev: 8964

Identification: JOSM/1.5 (8964 en) Mac OS X 10.11
Memory Usage: 397 MB / 910 MB (226 MB allocated, but free)
Java version: 1.8.0_60, Oracle Corporation, Java HotSpot(TM) 64-Bit Server VM
VM arguments: [-Djava.library.path=/Applications/JOSM.app/Contents/MacOS, -DLibraryDirectory=/Users/mesgary/Library, -DDocumentsDirectory=/Users/mesgary/Documents, -DApplicationSupportDirectory=/Users/mesgary/Library/Application Support, -DCachesDirectory=/Users/mesgary/Library/Caches, -DSandboxEnabled=false, -Dapple.laf.useScreenMenuBar=true, -Dcom.apple.macos.use-file-dialog-packages=true, -Dcom.apple.macos.useScreenMenuBar=true, -Dcom.apple.mrj.application.apple.menu.about.name=JOSM, -Dcom.apple.smallTabs=true]

Plugins:
- measurement (31694)