Nodes drawing artifacts with Java 8 on Intel HD Graphics hardware
I am currently on a very low-end Windows laptop (Acer Extensa 2509 series, Intel Celeron N2930 1.83 GHz, 4 Gb RAM, Windows 8.1 x64), and face this ugly graphical bug: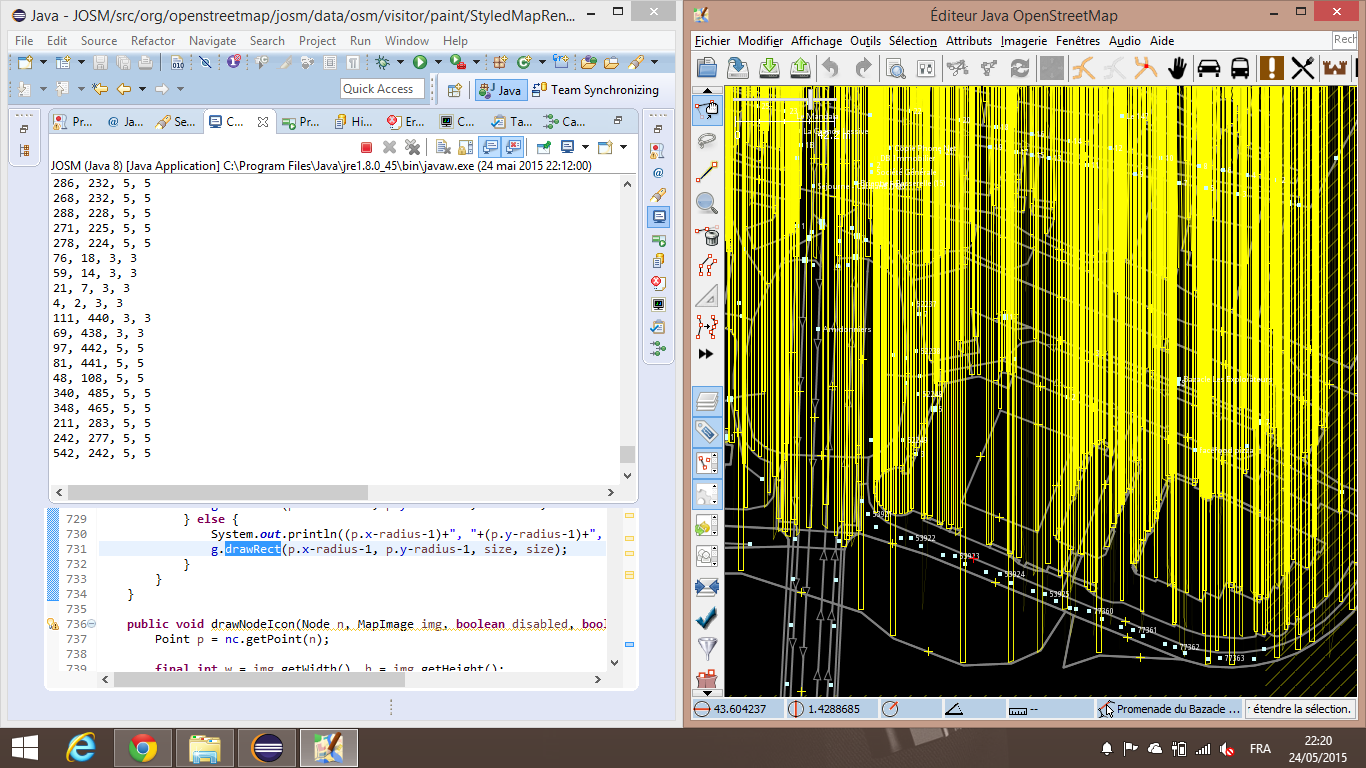 This is clearly a Java bug: it works fine with Java 7 (7u80) but always fail with Java 8 (8u45).

It seems the Intel drivers cause many problems with Java 8. I'd like to see if we can detect & workaround the problem, as it would be a blocker for Java 8 migration.

The hardware involved here is an Intel HD graphics chip (2013), 0F31:
PCI\VEN_8086&DEV_0F31&SUBSYS_09051025&REV_0E\3&11583659&0&10

Driver is the default version: 10.18.10.3496 of Intel (March 2014).

Adding the JVM parameter -Dsun.java2d.d3d=false does not solve the problem.