Relations List Dialog
The Relation List Dialog displays the list of relations in the current data layer.
The popup menu
There's a popup menu in the Relation List Dialog: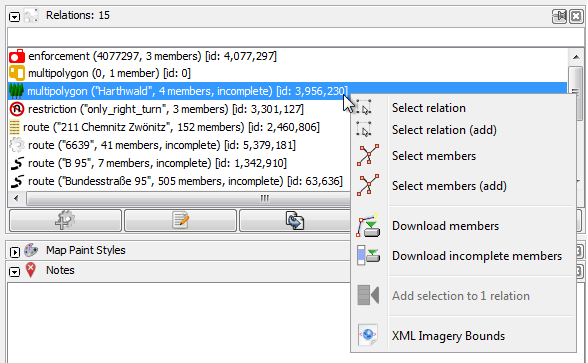 Download all members - downloads all members of the selected relations, except for new relations
Select members - sets the current selection in JOSM to all members of relations currently selected in the Relation List Dialog
It is possible to select multiple relations: Hold down Ctrl-Key to select one by one or press Shift to select a range. Then you can download / select members for all highlighted relations at once.
See also
Attachments
(2)
Download all attachments as: .zip