[[Image(...)]] Höchstgeschwindigkeit-Kartenstil
Beschreibung
Dieser Kartenstil fügt die Anzeige von Höchstgeschwindigkeitsspezifischen Informationen zur JOSM Kartenanzeige hinzu. Beispiel: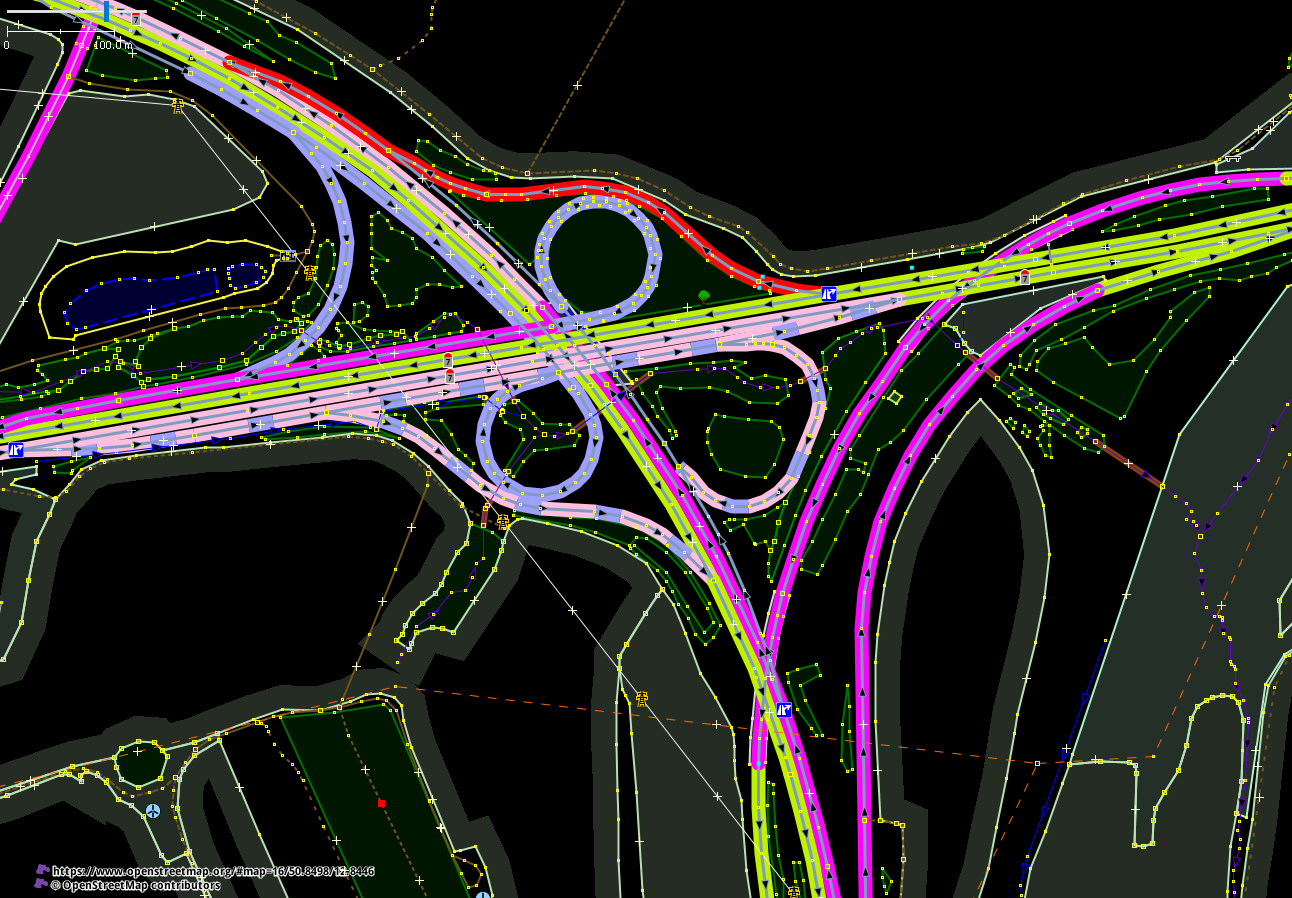 Man kann die Farben in den Einstellungen von JOSM ändern. Die Standard-Farben sind nachstehend dargestellt.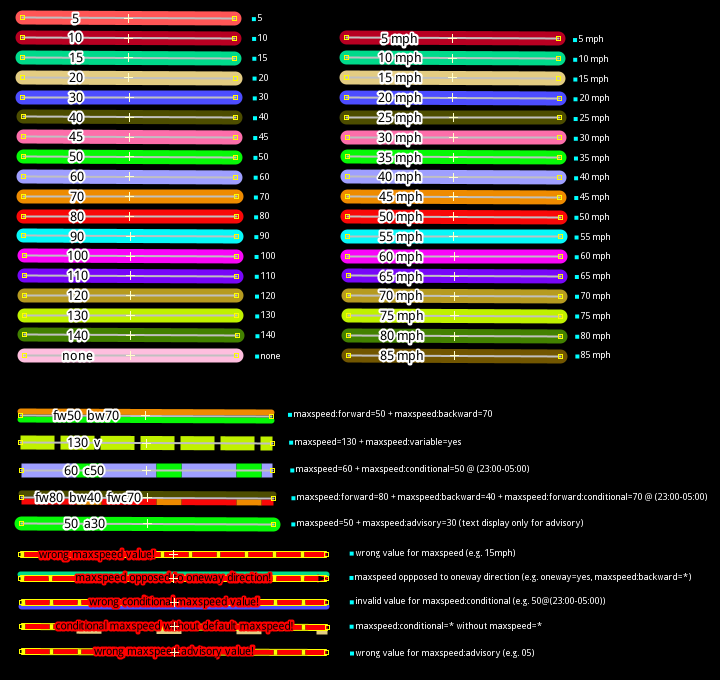 Bei Anregungen/Fragen/Bugs/Vorschlägen o.ä. bitte eine Nachricht an ​Klumbumbus senden.
Gerne kann diese Wiki-Seite in weitere Sprachen übersetzt werden. Bereits übersetzte Sprachen siehe oben rechts.
Änderungshistorie
Version 1.5 zu 2.0.xx
change from xml to mapcss
support of maxspeed:forward and maxspeed:backward (considering left and right hand traffic)
support of maxspeed:variable, maxspeed:variable:forward and maxspeed:variable:backward (dashed line)
highlight color is now below the highway line, to see the highway type (residential, secondary, motorway,...)
removed support of values without space between number and unit (e.g. 35mph)
added error message for wrong maxspeed values (like 35mph or 35 m/h)
added error message if maxspeed direction is opposed to oneway direction
adjusted to most used values according to

​

taginfo

added 20, 45, none
removed unused values like 32.19

adjusted opacities, widths and some colors for better display and distinction between the colors
widths depends on zoom level
Code
Siehe englische Seite.