Background color of status bar gauges never changes
Changing the Look And Feel settings doesn't change the background color of the 'gauges' along the bottom status bar.

The problem is I use a dark GTK+ theme, with white text on a dark background (see screenshot)
The gauges use the correct color text from whatever Look and Feel I choose, but keep their pale blue background, making light colored text hard to read.

What is the expected result?
Status Bar gauges should honor background color selection from the selected Look and Feel.
or
Ignore the theme text colors and always use black/dark text on the light background.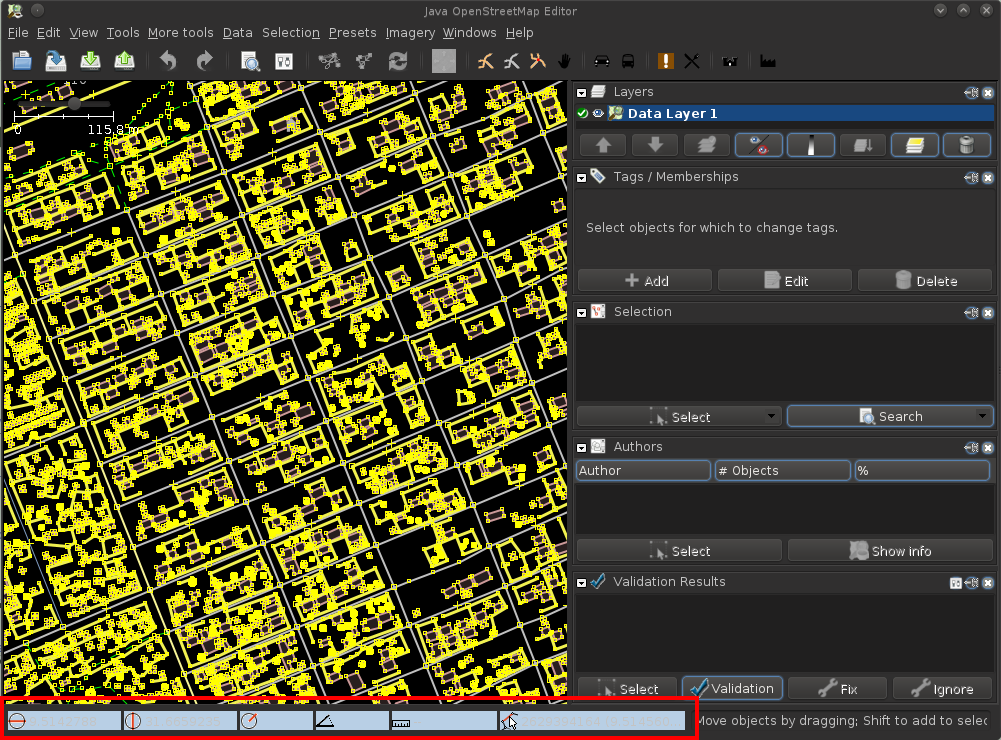 Repository Root: http://josm.openstreetmap.de/svn
Build-Date: 2014-01-29 15:23:51
Last Changed Author: Don-vip
Revision: 6767
Repository UUID: 0c6e7542-c601-0410-84e7-c038aed88b3b
URL: http://josm.openstreetmap.de/svn/trunk
Last Changed Date: 2014-01-29 16:18:16 +0100 (Wed, 29 Jan 2014)
Last Changed Rev: 6767

Identification: JOSM/1.5 (6767 en) Linux openSUSE 13.1 (Bottle) (x86_64)
Memory Usage: 111 MB / 910 MB (62 MB allocated, but free)
Java version: 1.7.0_45, Oracle Corporation, OpenJDK 64-Bit Server VM
VM arguments: [-Xms64M, -Xmx1024M, -XX:+UseParallelGC, -XX:+UseAdaptiveSizePolicy]

Plugin: geochat (30234)
Plugin: measurement (30104)
Plugin: utilsplugin2 (30200)