Visually improve the search dialog
Description
As the list of possible search key words steadily increases, the search dialog gets longer and less clear.

Some ideas how to improve on that:

Often, the keywords are self-explanatory. Thus, move the description to a tooltip.
Keywords need to be copied from the label to the search field. Thus, insert the keyword on click.
Some keywords logically belong together. Thus, show them in a group (e.g., by same color).
Often, examples are easier to understand than abstract definitions. Thus, show a usage example (e.g., for child/parent). Colour the example part of a keyword differently.
For some keywords, one can find icons to illustrate their meaning.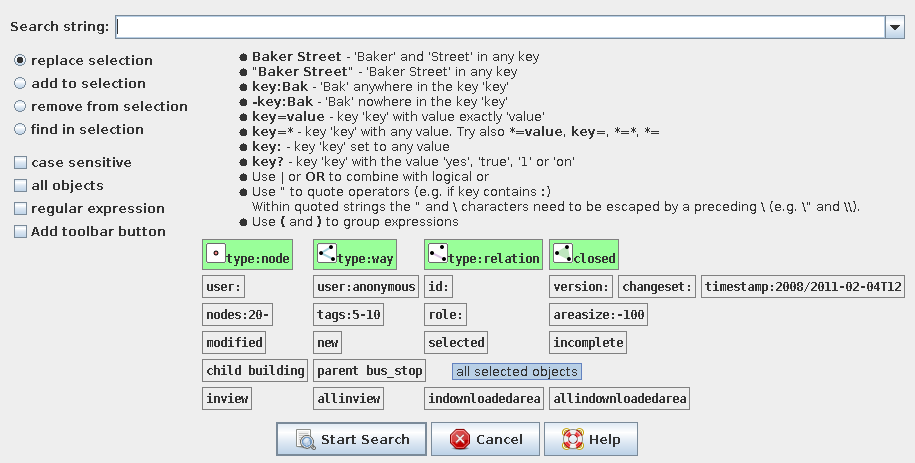 This screenshot is from a test implementation. I'm definitively no expert in the GridBagLayout ;-) (I'd like all boxes to move to the left as far as possible without this grid-like look). I'll attach the code for completeness (and not to lose it). Clearly, it needs several improvements.

What do you think?