Windows user preferences are lost when running 4550 after 4553
Damn, I just had the following error message after upgrading to 4550: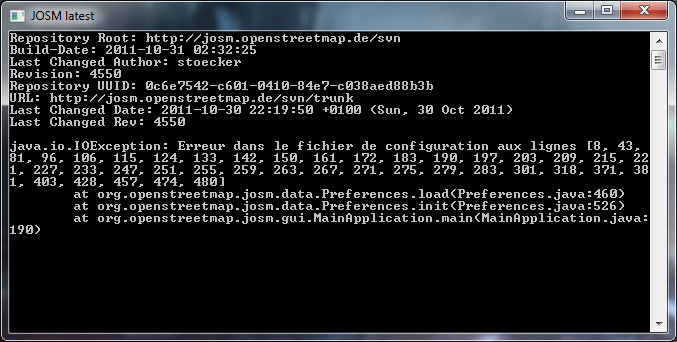 I don't know what the error was, because no backup file has been created, despite the popup saying me it would.

The only two preferences files located in my %APPDATA%/JOSM are "preferences" and "preferences_backup", almost equal each other (only one line "gui.geometry=1920x1034+0+0" present in preferences and not in preferences_backup).

The file "preferences.bak" I was expecting to find is not there. I don't know if it has been deleted or never created.

Any idea on this ? This could be a major problem if the new tested version drops all user preferences. Maybe it is just located somewhere else ?