public_transport=platform not showing proper icon in the relation window but ONLY for ways and polygons
Example:
​https://wiki.openstreetmap.org/wiki/Public_transport#Buses

On the left side you can add a single node and add:

public_transport=platform
name=location stop
bus=yes/no/....

so in the window that says:"Tags: 3 / Memberships: 0" the icon for Transport/Public Transport/platform is shown properly.

In the window that says:"Sel.: Rel.:0 / Ways:0 / Nodes:1"
this node is shown if selected with the proper icon

In the window "Create new relation in layer 'Data Layer 1'"
you can now add this node and it will be added as role platform and show the right icon of the platform.

works great!

Now here comes this problem:
On the right side in ​https://wiki.openstreetmap.org/wiki/Public_transport#Buses
you can also select a platform as a way or area that's described on the right side of buses
as highway=platform (and yes I also tried public_transport=platform)
the thing is the moment it's not a single node but a way/area then this is the result

Tags: 3 / Memberships: 1 window shows the icon properly for both highway=platform and public_transport=platform

and here it comes:
Sel.: Rel.:0 / Ways: 1 / Nodes:0
does NOT show the icon .. it shows either the icon for way or area but NOT the icon for platform!!!

and analog the window "Edit new relation in layer 'Data Layer 1'"
also does show just a way or polygon icon but NOT the actual icon for platform for either
highway or public_transport.

This is very confusing for the user - as it might suggest somewhere we tagged something wrong.
But it's not tagged wrong - as the first window where you actually set the keys/values shows the right icons for NODE and WAY and AREA

It's just the windows "Sel.: Rel.: 0 / Ways:1 / Nodes:0" and "relations" don't show the right icons

Screenshots:

The icons as they should be (even if tagging is wrong or not according to OSM-wiki - at least the icons should be consistent!):

This shows the wrong icons - the moment these keys/values are set to a way: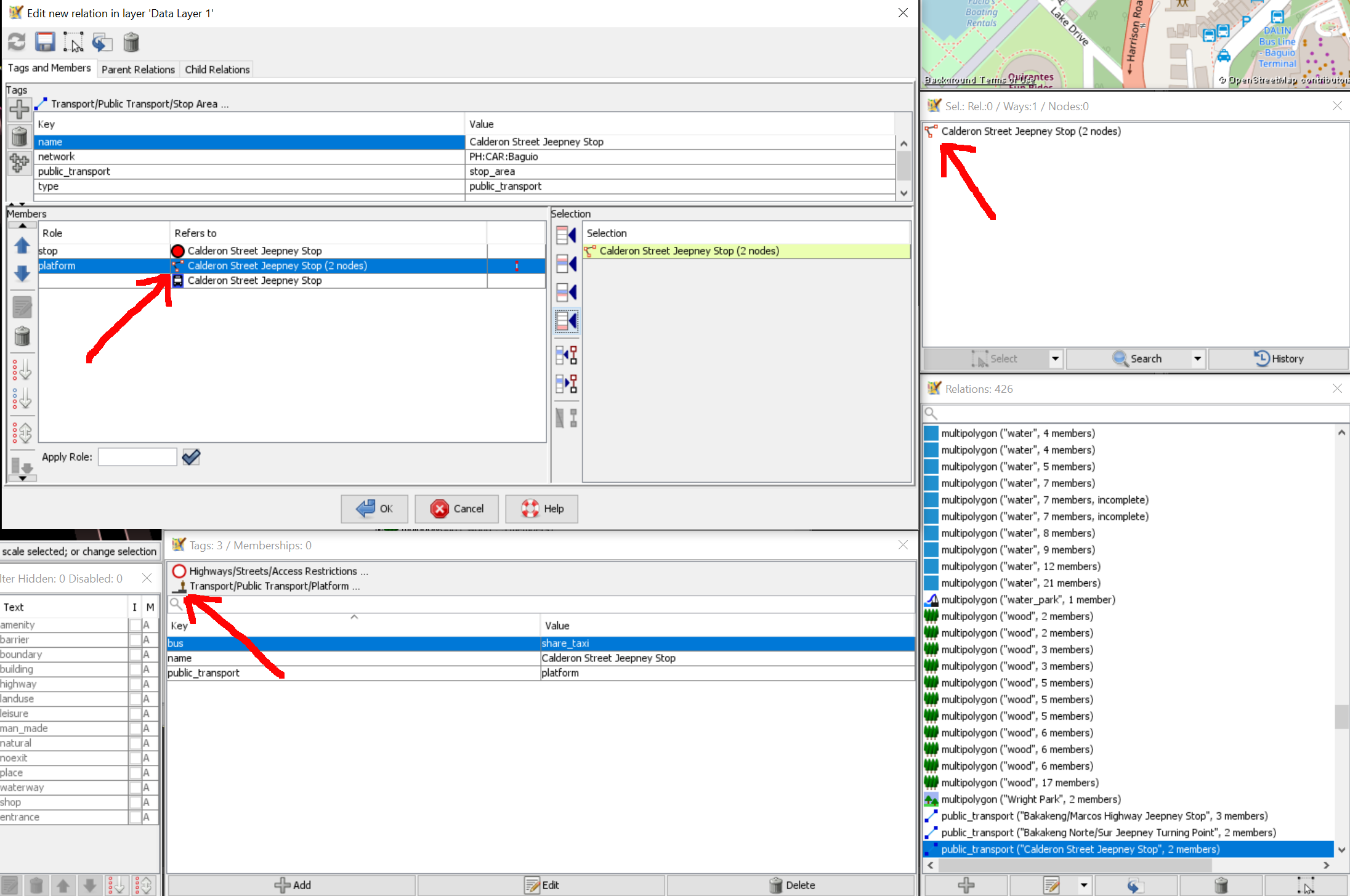 This shows the wrong icons - also for a node since highway tag can't be set to a node? Either way, as said earlier the icon should be right for "highway=platform" regardless if it's for a node or way or area:

This shows the wrong icons - the moment these keys/values are set to a way: