class at different zoomlevels for dashes, not overruled




/******************/




/* EXTENDED */




/* CROSSING CONFIGURATION way highway */




/******************/





/* CROSSING FOOTWAY highway EXTENDED*/




way

|

z20-

[

footway

=

crossing

]:

:footway_crossing_layer

 

{


        set dashzoom20

;


        width

:

 

12

;


        color

:

  

#808080

;


        z-index

:

 

2

;

     


}




way

|

z21

[

footway

=

crossing

]:

:footway_crossing_layer

 

{


        set dashzoom21

;


        width

:

 

22

;




}




way

|

z22

[

footway

=

crossing

]:

:footway_crossing_layer

 

{


        set dashzoom22

;


        width

:

 

40

;




}




way

|

z23

[

footway

=

crossing

]:

:footway_crossing_layer

 

{


        set dashzoom23

;


        width

:

 

80

;




}




way

|

z24-

[

footway

=

crossing

]:

:footway_crossing_layer

 

{


        set dashzoom24

;


        width

:

 

120

;




}





/*set dashes crossing classes*/




way

.dashzoom20

 

{


    dashes

:

 

4

,

7

;




}




way

.dashzoom21

 

{


    dashes

:

 

6

,

10

;




}




way

.dashzoom22

 

{


    dashes

:

 

8

,

20

;




}




way

.dashzoom23

 

{


    dashes

:

 

15

,

30

;




}




way

.dashzoom24

 

{


    dashes

:

 

25

,

50

;




}



I expected dashes but got this.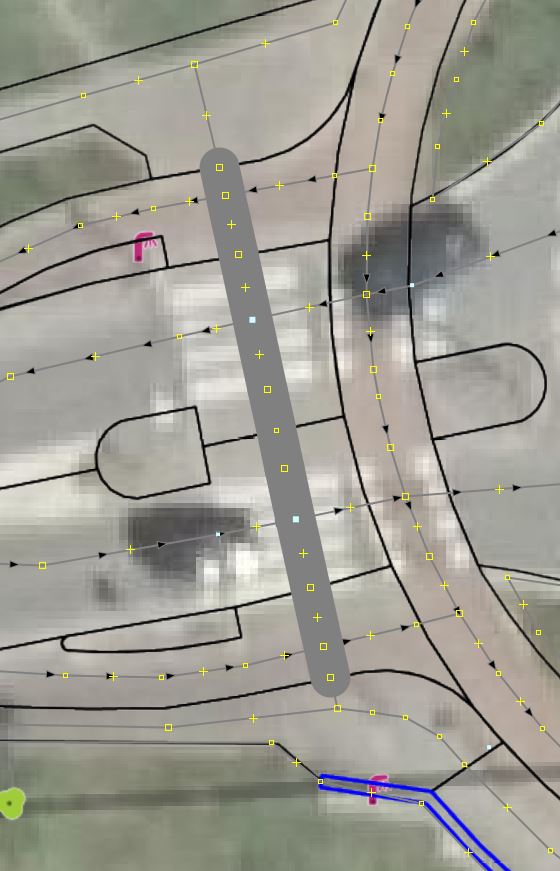 How to achieve this?

What I want is that I set the code so that on a few lines in the style, the dashes configuration is written, so that I do not have to set it for all the other crossing value combination, all by hand. To reduce mistakes.

So that I can tweak later easier the dashes for all.