exclude highway=bus_stop from "Crossing highways"
What steps will reproduce the problem?
Encounter highway=bus_stop mapped as area, with highway=footway mapped as lines
Run validator
Get complaints
What is the expected result?
highway=footway may cross highway=bus_stop area without need to add pointless nodes

What happens instead?
​https://www.openstreetmap.org/way/535349593 generates complaints

Please provide any additional information below. Attach a screenshot if possible.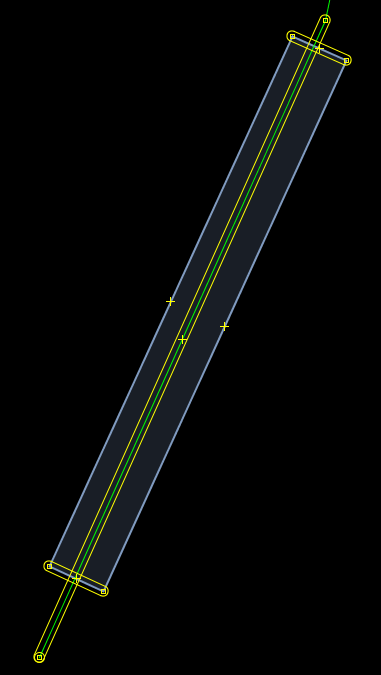 I would map it as highway=bus_stop node but I see no value in converting area to node

URL:https://josm.openstreetmap.de/svn/trunk
Repository:UUID: 0c6e7542-c601-0410-84e7-c038aed88b3b
Last:Changed Date: 2018-10-28 22:27:31 +0100 (Sun, 28 Oct 2018)
Build-Date:2018-10-28 21:33:32
Revision:14382
Relative:URL: ^/trunk

Identification: JOSM/1.5 (14382 en) Linux Ubuntu 16.04.5 LTS
Memory Usage: 955 MB / 955 MB (388 MB allocated, but free)
Java version: 1.8.0_191-b12, Oracle Corporation, Java HotSpot(TM) 64-Bit Server VM
Screen: :0.0 1920x1080
Maximum Screen Size: 1920x1080
Dataset consistency test: No problems found

Plugins:
+ OpeningHoursEditor (34535)
+ buildings_tools (34572)
+ continuosDownload (82)
+ imagery_offset_db (34641)
+ measurement (34529)
+ reverter (34552)
+ todo (30306)

Last errors/warnings:
- W: java.net.SocketTimeoutException: Read timed out
- W: java.net.SocketTimeoutException: Read timed out
- W: java.net.SocketTimeoutException: Read timed out
- W: java.net.SocketTimeoutException: Read timed out
- E: org.openstreetmap.josm.io.OsmApiException: ResponseCode=400, Error Header=<You requested too many nodes (limit is 50000). Either request a smaller area, or use planet.osm>
- E: Bad Request - org.openstreetmap.josm.gui.widgets.HtmlPanel[,0,0,0x0,invalid,layout=java.awt.BorderLayout,alignmentX=0.0,alignmentY=0.0,border=,flags=9,maximumSize=,minimumSize=,preferredSize=]
- W: java.net.SocketTimeoutException: Read timed out
- W: java.net.SocketTimeoutException: Read timed out
- W: java.net.SocketTimeoutException: Read timed out
- W: java.net.SocketTimeoutException: Read timed out