[Patch] Cut overlapping GPX layers when merging
followup of #16681

Ideas that could implemented in the future
[...]
allow multiple tracks to be processed and prioritized (from different sources, e.g. GPS + phone + Google Timeline) [cut overlapping parts of less important tracks and replace by more important ones -> merge before handling]

This patch allows the user to cut timewise overlapping tracks and to connect them on the cuts when merging layers.

I had to modify the AbstractMergeAction: I kept it abstract and all public signatures the same, but please have a closer look at that before patching.

Dialogs: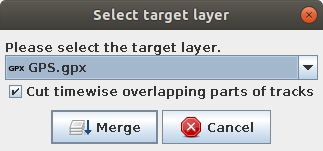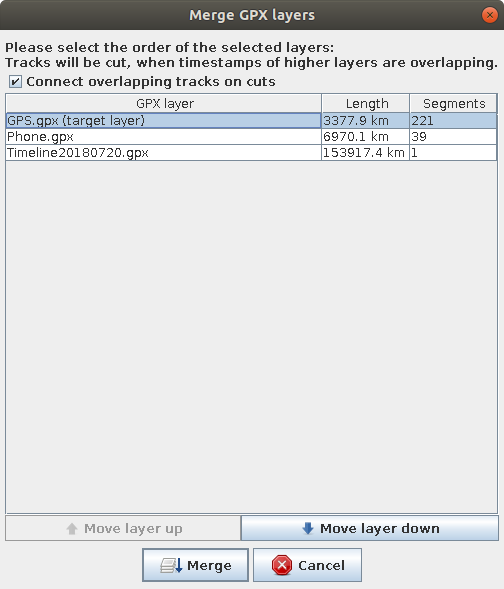 Example:

These are also the files used for unit tests, see patch.