Select adjacent nodes (E)
Selects neighbours of already selected nodes. Remembers active ways when used first and fills them before advancing to other ways.
If some ways are already selected, we only use them to advance selection.
If only ways are selected, its nodes are selected instead.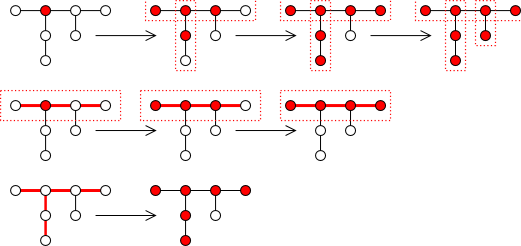 Example of usage: select one node (and possibly its way), press E (3 nodes are selected now), press L to put the node on straight line.
Attachments
(1)
Download all attachments as: .zip