Menú principal > Predefinidos
El resultado será una lista de grupos predefinidos de etiquetas que luego se puede optar por aplicar a las vías y los nodos.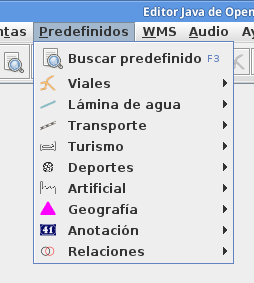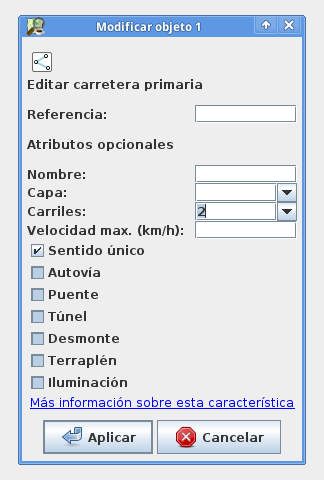 La instalación de JOSM trae un conjunto de etiquetas preestablecidas, que cubren la mayor parte de las necesidades de su asignación. sin embargo usted puede agregar / modificar the default by creating your own predefinidos file and adding it to your preferences.
As of JOSM version 1743(1788 latest stable checked at July 19 2009) improved presets handling is supported. Presets can be added by the users, more easily (work in progress, could a small tutorial be helpful?)
---
Volver a Ayuda principal
Attachments
(2)
Download all attachments as: .zip